How to use PDF Decrypter Pro?
Welcome to PDF Decrypter Pro, the award-winning PDF decryption software.
With PDF Decrypter Pro you will easily decrypt protected Adobe PDF files that have an "owner" password set to prevent the file from being edited (changed), printed, text and graphics selected (and copied to the clipboard), or comments and form fields added/changed.
This section helps you to get started with the software in the next few minutes.
#1. Run PDF Decrypter Pro from "Start Menu | Programs | PDF Decrypter Pro".

#2. Click the "Add Files" button to add one or more PDF files that need to be decrypted.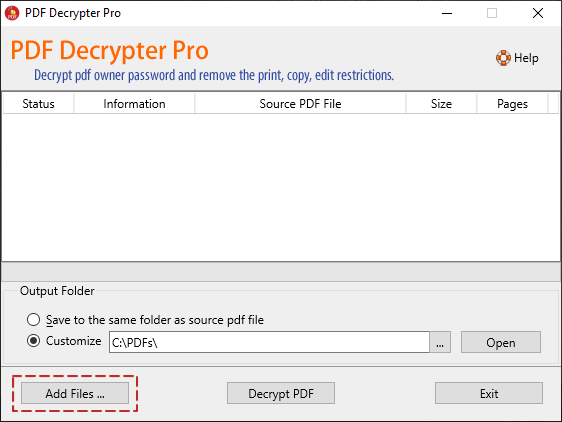 #3. Click the "Decrypt PDF" button to decrypt all PDF files in the file list, files that are not encrypted will be automatically ignored.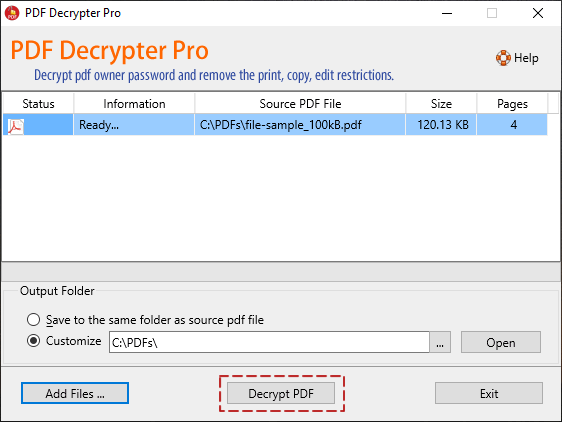 #4. Reminder that all PDF files are decrypted.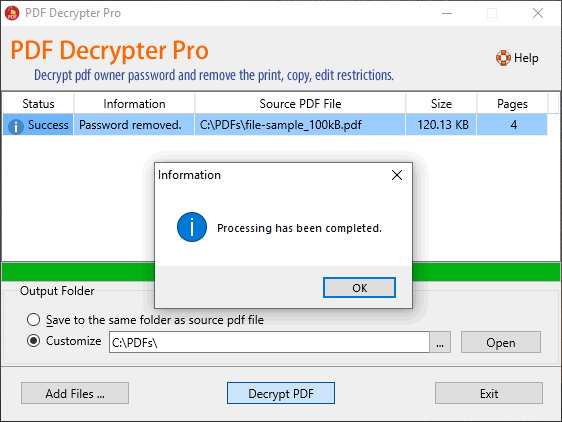 #5. Right-click on the PDF file to open the decrypted file quickly.