How to use the Registration Code?
#1. Run PDF Decrypter Pro and click on the menu in the top right corner: Help | Register.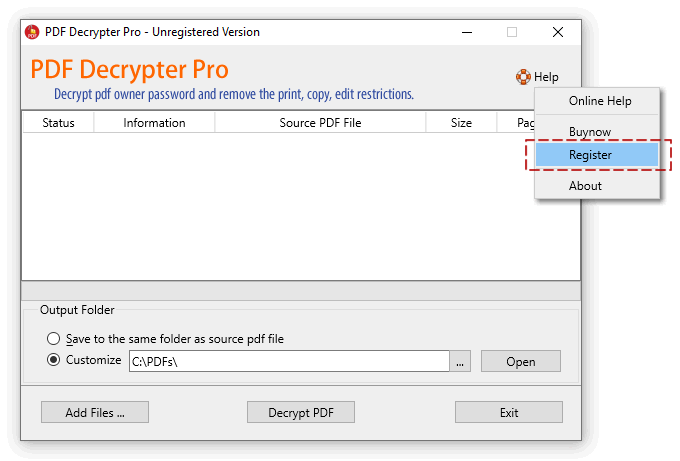 #2. Type or paste your licence key into the edit box and click the "Register" button.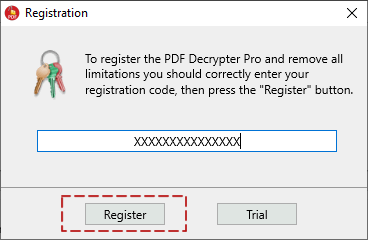 #3. Registration is complete.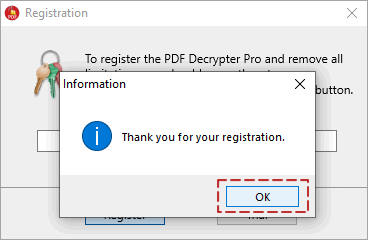 #4. Opens the About window to confirm the registration status.